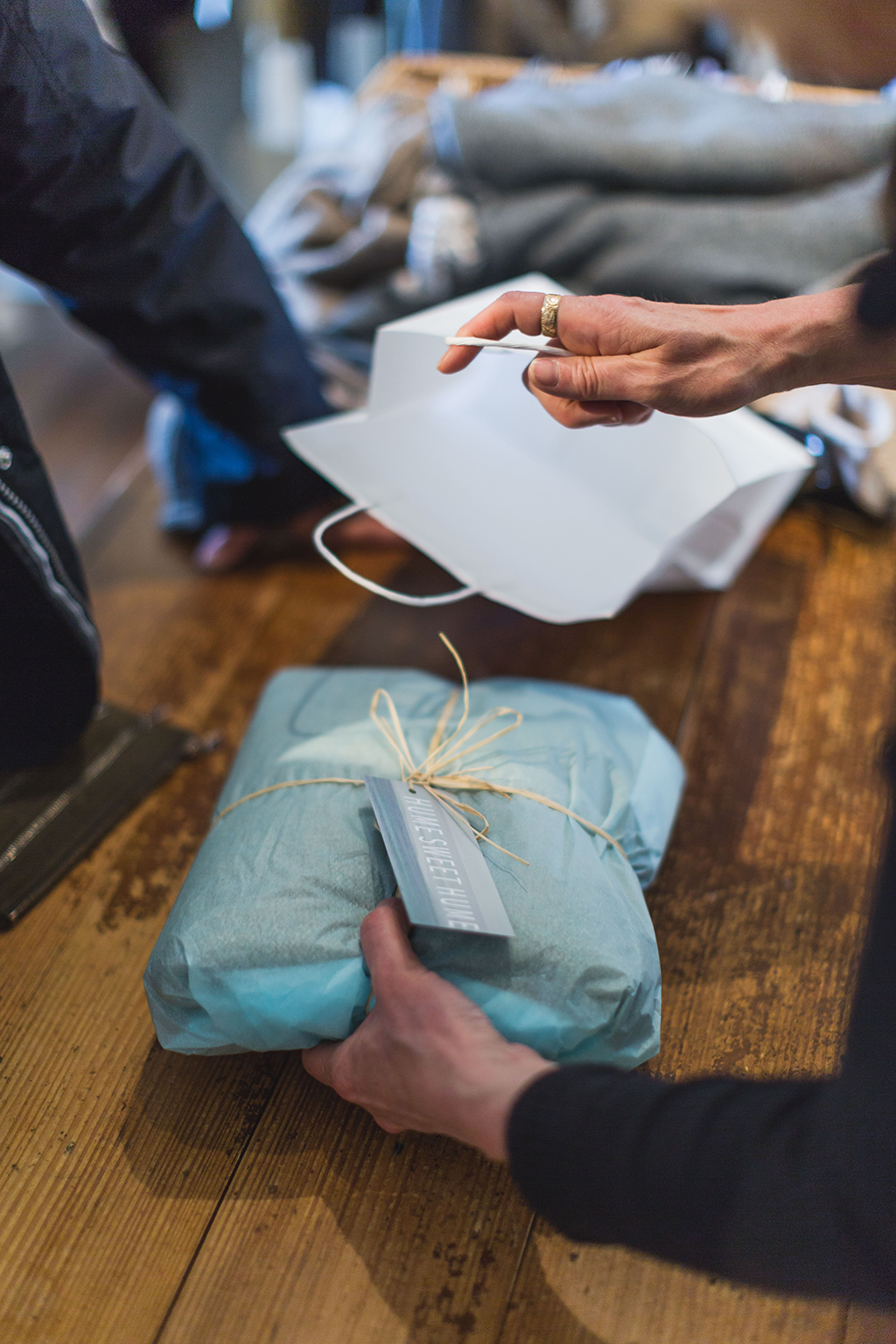 Christmas shopping, even for the ones you know best, can always be a challenge. These days it often feels like everyone already has everything they want. At Hume Sweet Hume, we think sentimentality and meaning make the best gifts, and we support thinking local and sustainability when it comes to gift giving.
This year, we have put together a Christmas Gift guide, as well as some handy tips for keeping sustainability, cost of living and the environment in mind while Christmas shopping.
Tip #1: Shop Local
Shopping local to your area has a myriad of benefits for both you, the environment and your community.
Each year, Kirkwall Bid puts on a Christmas shopping weekend and promote special festive opening hours for the shops on our street, encouraging Orcadians to come into Kirkwall and shop local. Events like this happen all across the UK so investigate into the plans of your local area.
Hand-picking the gifts of from the shelves of your local shops is also a great way of guaranteeing you have what you need in time for the big day, as delivery can often get trickier at this time of they year.
A gift for the fashionista
For the best dressed person in your life. This jacket is a stylish piece with a quality finish, that can be dressed up for heading out or down for day to day ensuring that it is a garment they will reach for again and again.
A gift for the foodie
Salad Servers Long Handle 46cm
For the king and queen of salads, these attractive salad servers have been carved by hand from mango wood. The finish is smooth and the natural grain and tone of the wood shines through.
Tip#2: Carefully considered gift wrapping
Consumers in the UK use 227,000 miles of wrapping paper each year. That means you could leave our Kirkwall shop, walk around the world nine times and still have paper left over to wrap one of our jumpers when you got back to us.
Our stunning wrapping paper from Cambridge imprint,  is printed in England on FSC paper of archiving quality, using vegetable oil-based inks that are friendly to the environment. It is beautiful, thick paper in a range of gorgeous pattern and designs which, if unwrapped carefully, can be used again and again – some of our customers have used it for projects such as covering books, lining drawers and decoupage.
In-store we also like to try to avoid using tape with our gift wrapping where possible - a much more eco-friendly approach to wrapping, check out this excellent video about the Japanese method of gift wrapping which uses no tape.
A gift for the one who is always cold
We couldn't not include one of our jumpers; we love them too much. With a Wonderfully relaxed fit jumper with boat neckline, dropped shoulders, rolled cuff sleeves and open hemline this jumper features a fair isle inspired subtly contrasting band of pattern.
A gift for the interior Pinterest-er 
For the person who had everything for their home, give them something to store it in. Utilitarian in design, Nkuku's Inkollu collection of practical storage includes two stylish baskets. The stylish aged brass wirework is well-suited to a kitchen environment and provides the perfect storage solutions to keep your worktop clear and cupboards orderly.
A gift for the host with the most
Add a touch of elegance with Nkuku's striking Abeeko champagne flutes, finished in a choice of subtle shades, smoke and aged gold, they make a standout addition to your festive table.
A gift for the coffee drinker
These ceramics are handmade in Vietnam by skilled artisans, using a wealth of techniques some that are thousands of years old. The collections are painted and shaped by hand incorporating indigenous and contemporary influences.
Tip #3: Give gifts based on interests and hobbies
Too often we buy gifts for the sake of buying something. We've all done it and we have all received a present that could have been for anyone. However, these are the presets that tend to end up at the back of the cupboard or in the bin.
Instead, really try to consider the recipient. If they already have a hobby see if you can get something for that, or if you think they could pick up something new, get them a starter kit.
Have a scroll through their social media channels to see what they have done and loved in the past, or if you're really in a pinch, just ask them! A meaningful present will always be better than a surprise they didn't actually want.
A gift for the self-care expert
Thyme and Mint Scented Tin Candle – Hume Sweet Hume
As the nights are getting darker and chillier, what better way to unwind than to light a good candle, sit back and relax. Our St Eval candles have beautiful soft scents that fill the home with a relaxing aroma, in a wide range if scents, there really something for everyone.
A self-care gift for him
Thistle and Black Pepper Bath and Muscle Soak – Hume Sweet Hume
As we get near the end of the year things can get a little hectic, one of the best ways to switch off is to run a bath and add some of our popular thistle and black pepper bath and muscle soak to rescue those tired limbs.
Tip #4: Give the gift of an experience
Much like our jumpers, and unlike Christmas chocolate, the gift of experience can last a life time.
When you give an experience as a gift, your loved ones will remember it for years to come. Experiences tend to be more memorable than material goods and often have a greater value in terms of time and energy spent on them. They can also be shared with others—both the people who are there with you at the time and those who weren't there but would like to share in the memory of it. Why not include something that they can wear for the occasion?
A gift for an outdoor experience
Snug fitting, deep headband with a Fair isle inspired border perfect for keeping your hair out of your face and your ears warm – especially in the chillier weather.
A gift for going out
B.Young Byromilda dress – Hume Sweet Hume
Getting out somewhere new for some food or some drinks is a great gift, it's always lovely to experience new places and try new things. Why not take away the hassle of the dreaded 'what to wear' question by gifting an outfit for the occasion?
With so many options out there for gifting, choosing can be so difficult if you're really stuck for choice another great option is to put the choice into the hands of the receiver – by giving them a gift voucher not can you help support small businesses, but you can also ensure they pick something that they will love and use again and again.